Safety: Truck Driver Tips for the Summer Season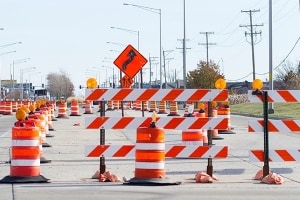 With longer days, more road trips and work zones, summer may feel like a more relaxed time of the year to be on the road. The 100 days between Memorial Day and Labor Day present a challenge to commercial drivers requiring them to stay vigilant.
Experts have identified several factors to help improve safety during the summer season:
·         Refill or top off fluid levels  
·         Check wiper blade condition and function
·         Verify tire pressure is at the proper level according to your vehicle owner's manual
·         Test headlights, running lights, blinkers and brake lights
·         Avoid and eliminate potential distractions before hitting the road
·         Ensure driver and passenger(s) use seat belts
·         Plan ahead and add travel time to prepare for additional traffic (pedestrian, cyclists, motorists) 
Article Source: https://www.automotive-fleet.com/
             
How to Handle Diesel Exhaust Fluid (DEF)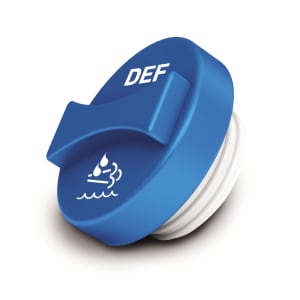 With the Environmental Protection Agency's regulations around diesel vehicles helping to reduce vehicle emissions has led to Diesel Exhaust Fluid to become accessible to drivers. The Diesel Exhaust Fluid (DEF) is injected from a tank into the diesel exhaust stream where it heats up and converts harmful emissions into harmless gases.
What many truck owners and operators fail to realize is that DEF is temperamental. It has a finite shelf life and needs a stable storage environment to maintain its effectiveness.
When purchasing DEF on the road, drivers should consider a few factors before putting a DEF container in their cart.
Make sure the Diesel Exhaust Fluid is API-licensed, if unmarked on the container, or buying bulk, ask the store manager. Many manufacturers recommend API-licensed DEF which ensures quality that meets quality certification.
Check the expiration date on the bottle. DEF has a shelf life of 12-months, potentially longer if stored correctly. If expiration date is not marked, ask the store manager for a bottle from the most recent shipment.
Store the Diesel Exhaust Fluid at the recommended temperature indicated on the container. The API recommends storing only for a short time in your vehicle, this important during the hot summer months.
ISO quality standards for DEF are available for Fleet Managers, if they are responsible for purchasing Diesel Exhaust Fluid for their drivers. The API encourages and recommends fleet managers and drivers verify the DEF they've purchased is licensed and certified through their website.
Enterprise Truck Rental Solutions:
Whether you're in an Enterprise Rental Truck or your own diesel vehicle, we understand that it can be difficult to stay on top of your vehicle maintenance. Review the our Online Maintenance Resources for diesel vehicles to help prevent delays to your busy schedule. 
Article Source: https://www.worktruckonline.com/
             Company News: Enterprise Truck Rental on Track to Open 40 More Locations This Year
ST. LOUIS (May 15, 2019) – Enterprise Truck Rental continues its North American growth with the opening of more than two dozen new locations so far in fiscal year 2019, making it one of the fastest growing truck rental companies in the industry. The openings are a part of a broader growth strategy that provides short- and long-term transportation solutions when and where customers need them.
"In 1999, Enterprise began renting commercial trucks in response to customer demand, and a decade later, we expanded those services to personal-use truck rentals," said Mike Pugh, Corporate Vice President, Enterprise Truck Rental. "Our significant growth since then represents our continued commitment to listening to our customers. Today, we're proud to serve our customers' truck rental needs throughout the U.S. and Canada."
A service of Enterprise Rent-A-Car, Enterprise Truck Rental provides the same renowned, high level of service as its flagship brand. Enterprise has delivered local transportation solutions to customers for more than 60 years and is an integral part of North America's multi-modal transportation infrastructure. Enterprise Rent-A-Car has more than 5,800 fully staffed neighborhood and airport branch offices – one located within 15 miles of 90% of the U.S. population.
Celebrating Two Decades of Growth
From its beginnings in 1999 in Southern California, Enterprise Truck Rental quickly expanded to 100 locations by 2007. Over the past decade, the business has tripled its number of locations to more than 300 today throughout the U.S., Canada and Puerto Rico. In 2017, Enterprise Truck Rental expanded its services outside of North America for the first time with a new location in North Geelong, Australia.
Enterprise Truck Rental continues to grow as a result of customer demand for seasonal, project-based and e-commerce delivery rentals for commercial businesses, as well as personal truck rental needs for consumers.
The business expects to open a total of 40 new locations across the U.S. in fiscal year 2019. So far, 26 branches have opened:
| | |
| --- | --- |
| Mobile, Alabama | Tucson, Arizona |
| Pleasanton, California | Fremont, California |
| Folsom, California | Ontario, California |
| National City, California | Ft. Myers, Florida |
| Ocala, Florida | St. Augustine, Florida |
| Newnan, Georgia | Hilo, Hawaii |
| Elkhardt, Indiana | East Dundee, Illinois |
| Topeka, Kansas | Wichita, Kansas |
| Wareham, Massachusetts | Raleigh, North Carolina |
| Albuquerque, New Mexico | Vancouver, Washington |
| Salem, Oregon | Bend, Oregon |
| Medford, Oregon | Etna, Pennsylvania |
| Altoona, Pennsylvania | Johnston, Rhode Island |

Enterprise offers a promote-from-within culture that encourages success among employees, allowing them to move up quickly based on their performance and work ethic. In fact, the New Mexico opening is already creating new career opportunities. For instance, New Mexico's Group Truck Manager Earl Jackson began his Enterprise career as a vehicle service agent before finishing college and transitioning to a customer-facing role. Albuquerque Branch Rental Manager Lacy Baron started like many Enterprise employees – in the renowned Management Training program, which teaches employees how to run a business, empower teams and provide excellent face-to-face customer service.
One of the 26 newly opened Enterprise Truck Rental locations is in New Mexico – the first in the state. Located at 3500 Coors Blvd. NW in Albuquerque, the office shares space with an Enterprise Rent-A-Car branch and provides access to a wide range of cargo vans, box trucks and tow-capable pickup trucks for both business and personal use. Enterprise is working with local service shops and other area vendors to purchase and maintain the vehicles.Achieving Milestones & Providing Opportunities in New Mexico
In total, the New Mexico Truck Rental team consists of three employees – one group truck manager, one branch rental manager and a vehicle service agent. As the business continues to grow, even more employees will be hired to help meet customers' needs. For more information about Enterprise Truck Rental, visit www.enterprisetrucks.com or call toll free 1-888-RENT-A-TRUCK.
Article Source: www.enterpriseholdings.com 
             In the market for a medium-duty or commerical grade truck? 
As a mobility and transportation expert, we understand that your business needs may require you to buy a truck. Enterprise has nationwide inventory of late-model well-maintained, commercial vehicles to fit your needs. 
Search our inventory by the truck classes we offer: 
 Pickup Trucks and Heavy-duty Pickups
Enterprise Solution:
Enterprise has inventory across the country of our used, well-maintained commercially equipped vehicles. If you're in the market for a used commercial vehicle and want to speak to our Sales Staff about finding the right one to fit your needs, call us at 1 877 4-trk-sales (1-877-487-5725) or Contact Us. 


Enterprise Truck Rental has partnered with WEX to offer customers a Fuel Management program that works. WEX is an industry leader with over 30 years of experience providing companies with fuel management program solutions. WEX offers companies a way to simplify, control and secure the fueling process.
Learn more about the benefits and features of a WEX Fuel Management Card Program.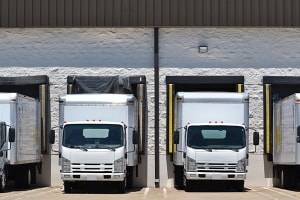 When inspectors are monitoring traffic, rarely do they want to stop and inspect a vehicle that demonstrates proper safety protocol. Officers have technology that helps them spot and prioritize vehicles that are a risk to safe operation. Inspectors have access to bypass technology that use a combination of license plate scanners, thermal imaging for brakes and tires, and weigh-in motion. These instruments can help officers quickly identify potential safety violations.
A common theme among inspectors and the drivers they've stopped is that the driver is under educated on the vehicle systems and what's required during inspections. Officers say that if drivers had a better grasp on the requirements, they would be able to spot issues long before it warranted a roadside inspection.
Companies need to consider a total education approach – educate drivers, align maintenance practices with inspection requirements and make sure repair shops are informed on roadside inspection procedures. With a network of information and education, a driver can confidently walk through their safety inspection.
If your company offers driver training or education courses, it may be beneficial to reach out to your state's enforcement division to request an officer come in and give a presentation or demonstration of a safety inspection.
Article Source: www.fleetowner.com