Several Cities Pass Tough Distracted Driving Laws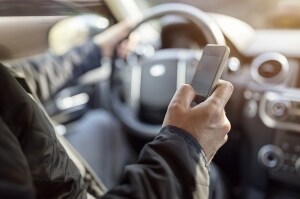 During the last election cycle, many cities and townships across the U.S. felt that their state laws did not do enough to prevent drivers from using devices while behind the wheel. In February, it was reported that only 16 states passed hands-free laws, and three states still allow texting while behind the wheel.
Arizona does not have a ban on texting, but cities like Glendale, a northwest suburb of Phoenix, have taken matters into their own hands. City council members passed an ordinance which would allow law enforcement to pull someone over for using a cellphone, even while stopped by a red light. Drivers in violation could face up to a $250 fine.
As of February 15, Battle Creek, Mich. Residents can be pulled over if found handling a cell phone behind the wheel regardless of the reason. Fines are expected to compound after the first offense. Battle Creek's law also considers distractions beyond the cell phone, like GPS, calls and manipulating music playlists/players. Companies should consider the local and state laws in their operation zones. Do drivers understand that they will be operating in certain areas where laws are stricter? Consider if your company driver policies support the legislation changes in your area.
Article Source: https://www.automotive-fleet.com/
             
Low Mileage Trucks Who Idle May Face Voided Warranties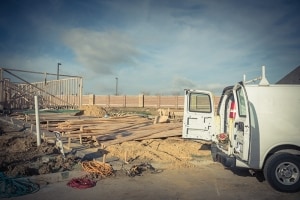 Nearly all companies follow the practice that every so many thousands of miles, a truck needs an oil change, tire rotation, an inspection and whatever else to keep the vehicle in working condition, according to the manufacturer recommendations. Companies are finding that of their trucks that have higher idle time, but lower mileage, that certain manufacturer warranties can expire. In these situations, the manufacturer looks to engine hours, not mileage.
Engine hours track the time an engine has been running over the course of its life, regardless of motion. Excessive engine hours lead indicates the need for more frequent preventative maintenance service, due to the wear and tear.
Some industries require equipment to run off engine power while idling, this may result in additional RPMs needed, this is a key example of how ignoring Engine Hours can create a maintenance pitfall.
The impact of engine hours on an engine against mileage is often shocking to vehicle owners and operators. One hour of idling is equal to driving 25-30 miles. Companies in the construction and utility industries may require vehicles to idle much of the day to operate equipment. It's typical to find that companies in these industries use hour meters or telematics devices to track engine hours.
In summary, a preventative maintenance schedule based on mileage may mislead companies and operators to think their vehicles are being properly maintained. It's important to monitor driver idling practices and engine hours. Ask your maintenance service provider about engine hour maintenance internals and your manufacturers recommendations.
Enterprise Truck Rental Solutions: 
As part of a rental for your business, whether your needs are for a week, a month or longer, our truck rental representatives will work with you to keep you on the road in your rental. Ask a local representative how we can help your business balance truck maintenance and a fast-paced delivery schedule with the power of Telematics by Geotab.  
Article Source: https://www.worktruckonline.com/
             Top Tips to Help Maintain a Work Truck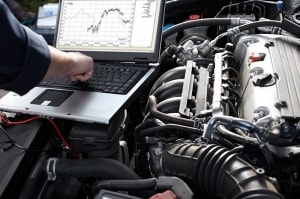 Read the top tips for maintaining a work truck to keep it performing at its best.
• Follow Manufacturer recommendations for Preventative Maintenance
o OEM recommended maintenance schedules are the best place to start for the long-term health of your truck but keep in mind that some manufacturers may make updates to their recommended maintenance routine.
• Dealerships are a great resource for the latest information
o Many dealerships have a direct connection with manufacturers and can provide the service department with the latest diagnostic and repair information.
o It's a good habit to let your dealer technician know how you use your truck, every day. With that information, they can make recommendations for the service to best fit your operation.
• Communicate, regularly, with third-party maintenance providers
o Discuss maintenance approach and practices to make sure they are current with your manufacturer's recommendations for maintenance.
• Make sure you have the right vehicle for the job
o If your truck has the wrong amount of horsepower or is missing a key feature to handle the day to day needs of your operation, it may mean your truck needs more maintenance to meet the demand. On the other hand, if your truck is too powerful or has too many additional features, you may over pay to have that truck.
o Research and purchase or rent the right vehicle for your job. There are solutions for big and small companies to ensure your equipment functions as you need it to.
• Ask your drivers and operators to weigh in
o Educate your drivers on the cost of vehicle maintenance, powertrain systems, and what each dashboard alert means. Having an informed workforce can reduce preventable roadside events.
• Monitor engine hours, not just the odometer
o Depending on the day to day needs required with your truck, traditional odometer readings may not be the best indicator for routine maintenance. Trucks that are required to idle portions of the day are better served by doing maintenance routines around manufacturer recommended hour intervals.
• Review Inspection Forms
o By reviewing inspection forms during preventative maintenance checks it helps ensure they're accurate and being followed closely by your technician. • Don't forget to check Electrical Components
o Technicians should check battery health at every inspection this can prevent unnecessary roadside events due to dead batteries. Make note of any electrical or infotainment system that operates incorrectly.
• Manufacturer Apps have a lot of benefits
o Drivers and technicians are encouraged to download and review vehicle manufacturer applications to ensure they have updated information
o Apps can also provide locations for closest dealers and service centers.
Enterprise Truck Rental Solutions:
Whether you're in an Enterprise Rental Truck or your own diesel vehicle, we understand that it can be difficult to stay on top of your vehicle maintenance. Review the our Online Maintenance Resources for diesel vehicles to help prevent delays to your busy schedule. 
Article Source: http://www.fleetequipmentmag.com
             We Sell Our Trucks Too: See Our Used Truck Inventory

As a mobility and transportation expert, we understand that your business needs may require you to buy a truck. Whether it's because you needed to retire an older one, are expanding your fleet, need a replacement while yours is in the shop, whatever your need, Enterprise Truck Sales has inventory, nationwide, of used commercial vehicles to fit your needs.
Learn more about buying a truck with Enterprise or search our inventory filter links below: 
Enterprise Solution:
Enterprise has inventory across the country of our used, well-maintained commercially equipped vehicles. If you're in the market for a used commercial vehicle and want to speak to our Sales Staff about finding the right one to fit your needs, call us at 1 877 4-trk-sales (1-877-487-5725) or Contact Us. 

Enterprise Truck Rental celebrated its 20th Year in Business in February of this year. Looking back to 10 years ago, Enterprise Truck Rental had less than 200 locations and was just getting started in Canada. Today, Enterprise Truck Rental has over 350 Locations across North America, including branches in Puerto Rico and Hawaii. Thanks to the infrastructure and award winning customer service our Enterprise, the Truck Rental division works to be where our customers and their businesses need us the most. We provide the same award-winning customer service our customers have come to love. Here are some of our newest locations:
Canandaigua, NY
Medford, OR
Coming Soon!
Dardenne Prairie, MO
Memphis, TN
Albuquerque, NM
East Dundee, IL
National City, CA
Altoona, PA
Elkhart, IN
Newnan, GA
Abilene, TX
Eustis, FL
Norfolk, VA
Bend, OR
Fargo , ND
Olympia, WA
Columbia, MO
Folsom, CA
Ontario, CA
 
Fremont, CA
Pleasanton, CA
 
Ft. Myers, FL
Raleigh, NC
 
Gastonia, NC
St. Augustine, FL
 
Glenshaw, PA
Topeka, KS
 
Hatfield, PA
Tucson, AZ
 
Hilo , HI
Vallejo, CA
 
Holiday , FL
Vancouver, WA
 
Huntington, WV
Wareham, MA
 
Jessup, MD
Westbrook, ME
 
Johnson City, TN
Wichita, KS
 
Johnston, RI

To view all of our Enterprise Truck Rental Locations, visit our Locations Page.