Companies see a 6% rise in the cost to operate a truck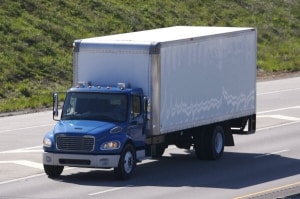 In October, the American Transportation Research Institute (ATRI) released their 2017 annual report detailing the average running cost to operate a truck. ATRI concluded that it now costs $1.69 per mile, up 6% over the value in 2016.
Several factors were cited contributing to the increase year over year, including improved economic activity last year. Many companies reported increases to driver wages and benefits along with increases to fuel expenses, leasing and purchase payments, permits, licenses, titles, toll fees, repair and maintenance, and insurance premiums. The largest contributor to the increase is driver salaries, benefits and bonuses, followed by fuel, lease and truck payments, and repair and maintenance, in that order.
Since 2009, the cost per mile has risen 16.5%, up from $1.45.
The ATRI report also broke down the cost per hour to operate a truck, showing it at $66.65 in 2017, which is up nearly 5% from 2016.
Regionally, the Northeast sees the highest cost per mile to operate trucks at $1.73 per mile. Companies in this area are more likely to face higher costs of living, higher fuel prices and increased chances of toll roads.
ATRI points to a driver shortage, and the industry working to increase wages and benefits to attract more applicants. Additionally, companies are investing in newer vehicles with more sophisticated systems and technology, the maintenance and repair costs have increased due to the specialized nature of the newer trucks, warranting more highly trained technicians.

Enterprise Truck Rental Solutions:
Enterprise Truck Rental offers cost-effective and convenient alternatives to owning or leasing commercial-grade trucks and vans. We help companies ensure they have the right vehicle, when and where they need them at a great value. Our sales teams are dedicated to finding your company a custom solution to meet you peak, seasonal, and project-based vehicle needs. Learn more about how our Truck Rental team can create a custom solution for your business.   
Article Source: https://www.ttnews.com/
             
Utilization: Rightsizing to enhance mobility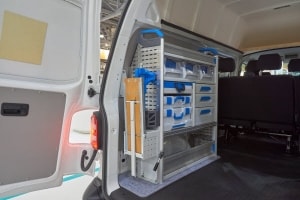 With today's connected fleet, and the stream of data pouring in about each vehicle, it's critical to understand how the information can be used to help understand utilization.
When companies review fleet data, they may often do so holistically to see where the outliers are for things like idling or runtime, in order to find opportunities for efficiencies. What is often overlooked is, what kind of vehicles are getting the most runtime? Are they vehicles with special features like ladder racks or service bodies? Data may paint a different picture by showing how drivers said they didn't need certain features, yet those are the trucks getting the most hours logged.
By looking at utilization rates by vehicle and incorporating what you know about those vehicles, such as upfittings and features, owners can weigh the cost of operating specialized vehicles against the work that needs to be done.
Data may tell operators a story that certain vehicles are used heavily for specific types of projects or jobs. In these situations, some companies have found solutions to save money by sharing or renting vehicles that are specially equipped, rather than purchasing the vehicle to be part of their fleet. This practice maintains fleet mobility and allows companies to own the right number of vehicles.   

Changing the mindset of rightsizing from being an asset management game to a workforce management one, is key to driving new efficiencies. Rightsizing for mobility, ensures that the vehicles with the right features are part of your fleet and are available to help the maximum number of employees work effectively and efficiently. 
Enterprise Truck Rental Solutions: 
Enterprise offers a variety of commercially equipped box trucks to meet your company's needs. We offer a wide-variety of light- and medium-duty trucks, that can be specially equipped to meet your project or business needs. Ask your local representative about a custom vehicle solution, today. 
Article Source: https://www.worktruckonline.com/
             Diesel Fuel & Cold Weather - What you need to know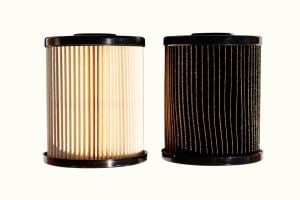 Operators need to know that a diesel vehicle may require extra precautions as part of their preventative maintenance routine as cold weather sets in.
Diesel fuel and the cold:
Diesel fuel may be impacted by cold temperatures due to inconsistencies with the refining process, which can cause unnecessary delays to a schedule.
o   When the temperature drops, diesel fuel may have microbial growth, stability changes and wax formation within the fuel tank.
o   Drivers should be aware of the "Cloud Point" and the "Cold Filter Plugging Point" of diesel fuel. Knowing these points can allow drivers to take necessary measures to prevent unplanned delays to their schedule as a result of these occurrences.
o   The Cloud Point is the first sign that wax may have formed in the fuel tank, which may compromise the quality of the fuel.
o   When and if the Cloud Point is observed, drivers should understand what the Cold Filter Plugging Point (CFPP) is because it's the lowest temperature that diesel fuel can pass through the filtration system in a given amount of time.
o   Scheduled and regular preventative maintenance helps to reduce vehicle downtime.
Wax Build-Up Happens
Wax build-up can become an issue when temperatures drop and the fuel cools.
o   Diesel fuel with wax can cool and cause the liquid to transform into a gel-like consistency. Drivers should monitor the temperature because gelled fuel can clog the fuel filter.
o   Truck owners can purchase products like diesel flow improver additives to help prevent the formation of wax and the crystal structures from clumping together.
Vehicles that sit unused may see wax formation that settles in the bottom of the tank if the temperature falls.
o   As the engine pulls fuel from the bottom of the tank, wax enters and coats the fuel filter, and if untreated can lead to difficulty starting and operating the vehicle.
Using Wax Anti-Settling Agents (WASA) may help operators reduce the likelihood of downtime as a result of settled wax in the tank.
Proper use of additives can go a long way
Additive products, such as fuel improvers or Anti-Settling Agents, can help to reduce the impact of diesel wax build-up if used appropriately.
The use of these products can only work to prevent operability issues in a well-maintained vehicle, and not reverse any existing damage. Ask your truck maintenance provider if you should consider cold weather additives for your diesel vehicle, or if you suspect issues with your diesel fuel.
Enterprise Truck Rental Solutions:
Whether you're in an Enterprise Rental Truck or your own diesel vehicle, diesel vehicle may be affected by cold weather. Review the Cold Weather Recommendations for diesel vehicles to help prevent delays in your busy schedule. 
Article Source: http://www.fleetequipmentmag.com
             WEX works to provide new insight into the power of fuel data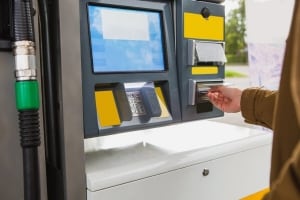 Since 1983, WEX, Wright Express Corporation (WEX), has provided companies with several business services, most notably, a fuel management solution. With each decade, WEX has transformed their company to keep up with trends in fleet operations and fueling. WEX is going through another transformative phase with the era of big data. Since fueling is a large focus for their commercial solution, WEX has an opportunity to provide comprehensive reporting based on their fuel data.
WEX's fuel management program offers companies fuel cards with access to 10 of the largest convenience store chains in the U.S. Through their program, companies can use the WEX reporting dashboard to manage transactions of their drivers at convenience stations, control fuel-related expenses and help company managers use data to help identify incidents of fraud.
WEX understands that their customers who operate fleets share the same goal of wanting to effectively manage their employees' fuel related expenses. With the amount of data that company managers now see about their fleet performance, WEX continues to work on enhancements to make analysis easy. The fuel-related data WEX users see through their program dashboard shows relevant spend details, which can be critical to helping managers get a detailed view of their fleet's expenses.
Enterprise Truck Rental Solutions:
Enterprise Truck Rental offers a universal fuel card program that offers our customers a way to track fuel related expenses through online reporting and to save up to 5¢ per gallon at participating fuel locations. Visit our fuel partner page or ask your truck rental representative for more information. 
Article Source: https://www.worktruckonline.com