Ways Telematics Programs Help Reduce Fuel Waste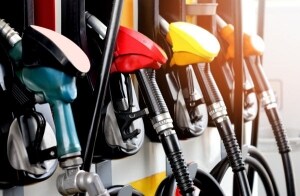 Op-Ed: Companies operating a fleet of vehicles are using their telematics programs to curb fleet-related overhead expenses like fuel. For instance, idle time is one of the largest inefficiencies facing companies with fleets. With basic reporting, telematics programs are highlighting the amount of time vehicles spend idling. With minor adjustments to idle alerts through telematics programs, companies can reduce idle time and therefore cut inefficient fuel use.
When a truck or vehicle idles, it is essentially performing at 0 miles per gallon, therefore drivers are reducing their overall vehicle efficiency. When a vehicle is in motion, it's likely that the vehicle is keeping a job moving, by transporting a good or providing a service.
It's estimated that 6 billion gallons of diesel and gasoline fuel are used for idling purposes annually by the U.S. Department of Energy. Idling is also a contributor to vehicle wear and tear, which may be avoidable if idling practices were curbed. Wear and tear may cause unanticipated delays, vehicle downtime and expenses.
Some companies may have experienced an increase in fue-l and maintenance-related costs, but could not pinpoint the exact cause until telematics programs were put in to place. With telematics, driver idling habits can be studied and monitored for best practices. For example, it was found that in a single month, a fleet's drivers were idling approximately 22,000 minutes or 400 hours, contributed to over 200 gallons of fuel waste.
Many telematics programs can alert drivers of excessive idling, and train drivers on what to do when they experience these alerts. Coaching and education are critical to a reduction in fuel-wasting behaviors, like idling. Determine with your company personnel what levels of idling are necessary for the job at hand, especially if idling Is used to operate job-related equipment, such as lift gates. Idling-reducing conversations may help to find new efficiencies to create a higher level of driver productivity thanks to telematics data monitoring.
Enterprise Truck Rental Solutions:
Enterprise Telematics powered by Geotab is available for all our rental vehicles and to any company looking to onboard telematics for their trucks. Enterprise offers three tiered programs that comply with the ELD Mandate, or can be used by companies who want to find ways to run their fleets smarter, safer and more efficiently. Visit our Telematics Page  to learn more about our program, or ask your local truck rental representative when you rent.   
Article Source: https://www.worktruckonline.com
             
Manufacturer Isuzu Celebrates assembly of 50K N-Series Gasoline Truck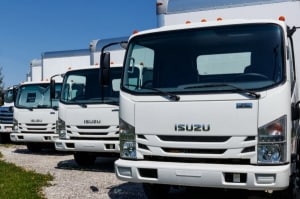 In Charlotte, Michigan, Isuzu employees gathered to celebrate the 50,000th N-Series Gasoline-powered Truck to come off their assembly line on August 1st, 2018.
Isuzu began producing the special N-Series in April 2011 at Spartan Motors. The president of Isuzu Commercial Truck of America, Shaun Skinner said, "we anticipated the demand for gasoline-engine, low-cab-forward trucks over seven years ago, and the assembly of our 50,000th truck proves that our instincts were correct."
With a 6-speed automatic transmission and double overdrive, the N-Series gas-powered truck sees improved fuel economy and performance.
Enterprise Truck Rental Solutions: 
Enterprise offers a variety of commercially equipped box trucks to meet your company's needs. The Isuzu model most commonly found at Enterprise Truck Rental branches is a 16' Cabover Box Truck.
             Have you Installed your ELD, yet?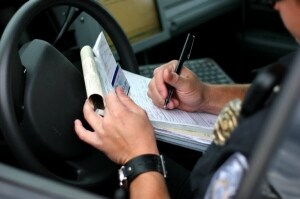 Recent surveys of companies operating fleets in North America found that the majority of those that should comply with the Electronic Logging Device (ELD) Mandate, are not. The law requires companies who must report hours of service (HOS) for their drivers to do so with Electronic Logs, which can be recorded with an ELD. The law went into full effect in December of 2017. Those grandfathered to use AOBRDs may do so until December 2019.
It's estimated that only 30% of companies have installed electronic logging devices in their trucks. 
It was expected compliance by fleets would have been higher. The Federal Motor Carrier Safety Administration (FMCSA) is fully enforcing the law and expecting fleets to comply.The FMCSA says that compliance is enforced across the country, which means that those that do not meet the new requirement are being cited for violations.
Enterprise Truck Rental Solutions:
Does your company need to comply with the ELD mandate? Enterprise Truck Rental offers Enterprise Telematics powered by Geotab on all our rental vehicles in the US and Canada. Our program can also be added to an existing fleet. Visit our telematics page to learn more about our program, or ask your local truck rental representative when you rent.
Article Source: http://www.worktruckonline.com
             FMCSA is Open to Hours of Service Rule Updates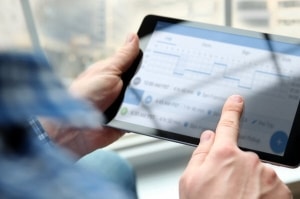 Commercial truck drivers have provided feedback to the Federal Motor Carriers Safety Administration (FMCSA) regarding the new requirements around the Hours of Service through the Electronic Logging Device Mandate, which currently limits the operating hours of the driver.
Considerations being reviewed by the FMCSA are as follows:
• Expanding the "short-haul" exemption from 12 to 14 hours.
• Allowing drivers who face adverse driving conditions to extend their hours of service to 16 hours.
• Reevaluating the need for drivers to take mandatory 30-minute breaks after 8 hours of continuous driving.
• Allowing more options for breaking up 10-hour off-duty rest breaks for drivers.
The Advanced Notice of Proposed Rulemaking (ANPRM) submitted additional request of further exploration of relief from Hours of Service related to the 14-hour limitation to drivers on-duty. Most of these changes are a result of direct feedback from organizations on behalf of drivers and also the public regarding safety and the legislation. The ELD Mandate impacts nearly all trucking industries, which has highlighted the need for updates to Hours of Service and its burden on certain drivers. If the proposed updates are made, the impact is expected to be the most significant to the agriculture industry.
Enterprise Truck Rental Solutions:
The Enterprise Telematics powered by Geotab program helps companies comply with the ELD mandate or to find new ways to optimize their fleet safety and spend. Ask your local Enterprise representative about Telematics, or visit www.enterprisetrucks.com/telematics to learn more. 
Article Source: https://www.worktruckonline.com