Well-Maintained Trucks Improve Retention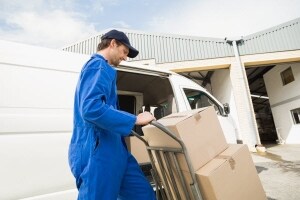 With a highly competitive job market, it's no surprise that companies are seeing pressure to attract and retain their employees. Companies with drivers operating vehicles and equipment should not be surprised to hear that when equipment fails or breaks down it hurts their ability to keep drivers productive and on the road.
Drivers who are subjected to constantly failing equipment because of a lack of maintenance and upkeep experience negative productivity and are less likely to stay onboard at a company.
Companies should consider how prioritizing routine maintenance and upkeep of vehicles and equipment sends a message to employees at all levels that they are valued and that their safety is a top consideration.
A study found that often vehicle failures tied to preventable maintenance like brakes, tires, operating lights and engine problems saw a correlational effect with an increased risk in accidents. The University of Michigan Transportation Research Institute found that 55% accidents involving trucks had at least one mechanical violation.
Companies should also consider how vehicles are viewed as mobile-on-the-go offices for their employees. Investment in safety and technology can reinforce the valued perception of that employee and the job that they perform. Implementing telematics programs to help the driver monitor and track their vehicle performance can help encourage them to take an active role in the upkeep and maintenance of their vehicle.
Enterprise Truck Rental Solutions:
At Enterprise, we understand that having well-maintained equipment leads to your company being able to say "yes" to more jobs. We offer a cost-effective, convenient alternative to owning or leasing a commercial vehicle. Enterprise will work with your drivers and managers to help manage and schedule vehicle maintenance, so you no longer need to worry how to meet your demand needs. Contact one of our over 360 branches nationwide to learn how we can help your company and your drivers improve productivity. 
Article Source: https://www.truckinginfo.com/
             
Benefits of Using Engine Hours to Track Medium-Duty Truck Performance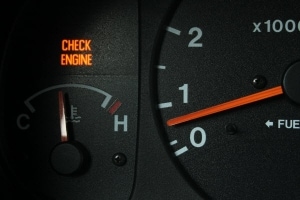 The concept of using Engine Hours vs. Miles is a long-standing consideration within the trucking industry as the optimum way of tracking performance. The short answer is not as simple as one or the other, but rather a combination of both metrics being used together to determine if a vehicle is performing at its best.
Engine hours may be a more effective way to manage wear and tear. Mileage can help fleets spot opportunities to understand utilization for replacement strategy.
By looking at engine hours and the industry, companies can better identify preventative maintenance schedules true to what an engine needs.
With the use of telematics programs, companies can better track hours compared to miles driven and draw attention to the impact of idling on engines. Many companies who operate medium duty trucks do so in a capacity where they need to operate equipment at a job site or location. The practice may not require extensive mileage, but instead for a truck to idle for nearly 6-8 hours each day. Idling can use up to a half-gallon or more of fuel per hour, and put strain on the vehicle's battery. While mileage isn't a factor in this scenario, idling one hour is the equivalent of driving 25-30 miles. That wear and tear adds up.
Engine hours as indicated through a telematics program can also help driver better identify the need to conduct Regeneration processes more frequently if idling long periods of time than if they were driving on a highway. This is another way to ensure proper vehicle operational maintenance is upkept.

Experts agree that the main factor to consider when thinking about vehicle performance in terms of mileage against engine hours is the work truck's application.
Enterprise Truck Rental Solutions:
Whether you're in an Enterprise Rental Truck or your own medium-duty vehicle, we understand that it can be difficult to stay on top of your vehicle maintenance or know what you should look for to keep your vehicle on the road. Review the our Online Maintenance Resources for medium-duty and diesel vehicles to help prevent delays to your busy schedule. 
Article Source: https://www.worktruckonline.com/
             Inventory Added Daily - Search Our Nationwide Stock of Well-Maintained Commercial Vehicles for Sale 
As a mobility and transportation expert, we understand that your business needs may require you to buy a truck. Enterprise has nationwide inventory of late-model well-maintained, commercial vehicles to fit your needs. 
Search our inventory by the truck classes we offer: 
 Pickup Trucks and Heavy-duty Pickups
Enterprise Solution:
Enterprise has inventory across the country of our used, well-maintained commercially equipped vehicles. If you're in the market for a used commercial vehicle and want to speak to our Sales Staff about finding the right one to fit your needs, call us at 1 877 4-trk-sales (1-877-487-5725) or Contact Us. 
             Insurance Renewals Expected to Rise 25% for Companies with Fleets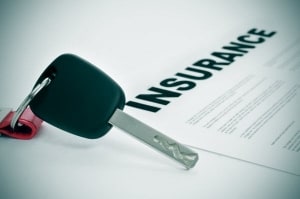 It's expected that when companies who operate fleets go to renew their polices for 2020, they can expect a 20-25% increase in their insurance premiums thanks, largely, to verdicts by juries from the last 10 years. For the last several years, insurance companies have been operating at over a 100% percent loss ratio.
To afford the hike, many companies may need to evaluate their coverage limits and raise deductible amounts.
Legislation to make updates to the Hours of Service requirements through the ELD Mandate giving drivers and companies more flexibility without the Federal Motor Carriers Safety Administration compromising driver and public safety. While the ELD mandate provides data and safety requirements for companies and carriers, it can be a one-sided effect against companies. 
Article Source: www.ccjdigital.com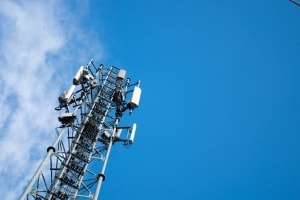 Telecommunications companies are beginning their sunsetting of 3G networks to make way for expanding support of 4G/LTE and 5G networks. This news will leave many companies who use AOBRDS without support. While their have been converter tools available, switching to 4G/LTE networks will require new hardware for most companies.
Canada and Mexico are expected to hold on to support the 3G network for a bit longer than the U.S. Verizon is the first to announce decommission of the 3G networks which will be complete in December of 2019.
Technology experts say that going forward, the switch from 4G to 5G will require a simple device update and not an entire system update.
Enterprise Truck Rental Solutions:
Enterprise Telematics powered by Geotab is available for all our rental vehicles and to any company looking to onboard telematics for their trucks. Enterprise offers three tiered programs that comply with the ELD Mandate, or can be used by companies who want to find ways to run their fleets smarter, safer and more efficiently. Visit our Telematics Page  to learn more about our program, or ask your local truck rental representative when you rent.   
Article Source: www.ccjdigital.com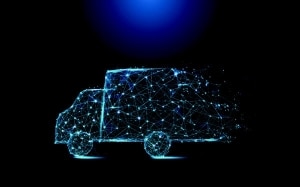 The trucking industry faces challenges each year to meet expectations for sustainability, technology and modernization that drivers may see and experience already in the auto industry for sedans, SUVs and other vehicles. The truck industry is making strides to keep up, although slower than other vehicle classes, 36% of commercial diesel vehicles in the U.S. run on the latest version of diesel fuel technology. This number is up drastically from the 25% identified in 2015.
No surprise, diesel engines support industries where power and durability are necessities but are often questioned as to diesel is still so heavily used considering all the maintenance required. Think about diesel in cold weather, and the need for anti-gel products, DEF/DPF systems and processes, system sensitivity to contaminants, emissions and more.
OEMs are working extensively to develop and improve upon combustion efficiency in engines, along with hybridization. Other technology found in current makes and models of pickup trucks, vans and other vehicles is the Start/Stop technology and energy recovery systems should the vehicle be electric. The challenge with adding these types of technologies is ensure minimal change to the purchase price, maintenance and resale value of medium-duty trucks.
The last-mile (or final mile) delivery segment that has experience rapid growth with the evolution of online ordering, medium-duty vehicles are a perfect fit – the truck is small enough to navigate urban areas and hold enough cargo to meet the delivery demand schedule, effectively.
As companies put safety at the forefront of their service, medium-duty trucks are being considered next for enhancements like active-safety technology and collision mitigation systems.
Truck manufacturers and companies agree that the need for medium-duty trucks will continue to grow, but so will the need for improvements to the engines and systems. Thankfully there's a lot of opportunity to keep pushing the class of vehicles forward. 
Article Source: www.ccjdigital.com
             Company News: Enterprise Truck Rental Now Serving Western Montana Market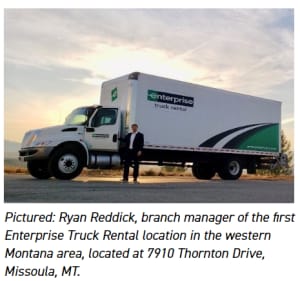 Enterprise Truck Rental Now Serving Western Montana Market
ST. LOUIS (Oct. 23, 2019) – Enterprise Truck Rental has opened its first location in the western Montana area. The new truck rental facility in Missoula is situated on a two-acre lot at 7910 Thornton Drive and is the second location to open in the state of Montana.
The facility offers a one-stop shop for vehicle rentals to customers in the Missoula area and is poised to support nearby communities including Helena, Butte, Kalispell and Great Falls as well as parts of northern Idaho.
"Over time, we've seen an increasing demand for commercial grade trucks from customers in western Montana, as well as a need to grow our operating footprint throughout the region," said Derrick Hartse, Group Truck Manager for Enterprise's regional subsidiary that includes Montana, North Dakota, South Dakota, Wyoming, and parts of Nebraska and Minnesota. "Our new truck rental branch in Missoula allows us to better serve customers, and to provide reliable and convenient truck rental solutions to a large base of customers who previously had little to no options."
The Missoula Enterprise Truck Rental location provides access to a wide range of cargo vans, box trucks and tow-capable pickup trucks for both business and personal use. The branch is open Monday through Friday from 7 a.m. to 5 p.m., Saturday from 9 a.m. to 12 p.m., and is closed on Sunday.
Creating Growth Opportunities in Missoula
In addition to offering customers more convenient truck rental locations, the Missoula facility is creating opportunities for local Enterprise employees to grow their careers. In fact, the branch manager of the new Missoula location, Ryan Reddick, was promoted from his role as assistant manager in Billings, Montana. Reddick began his career in the renowned Enterprise Rent-A-Car Management Training program, which teaches employees how to run a business, empower teams and provide excellent face-to-face customer service.
In total, the Missoula truck rental team currently consists of three full-time employees – one branch manager, one account specialist and a vehicle service agent. As the business continues to grow throughout the western Montana region, more employees will be hired to help meet customers' needs.
Providing Transportation Solutions in North America
The Missoula branch opening is part of Enterprise Truck Rental's ongoing growth strategy to provide short- and long-term transportation solutions to customers throughout North America. In fiscal year 2019, Enterprise Truck Rental opened 36 new branch locations, making it one of the fastest-growing truck rental companies in the industry.
Over the past decade, Enterprise Truck Rental has tripled its number of locations from 100 in 2007 to more than 350 today throughout the U.S., Canada and Puerto Rico.
Enterprise Truck Rental is a service of Enterprise Rent-A-Car, which has delivered local transportation solutions to customers for more than 60 years and is an integral part of North America's transportation infrastructure. In fact, Enterprise Rent-A-Car has more than 5,800 fully staffed neighborhood and airport branch offices — one located within 15 miles of 90% of the U.S. population.
Article Source: www.enterpriseholdings.com